Serving Parker and Tarrant County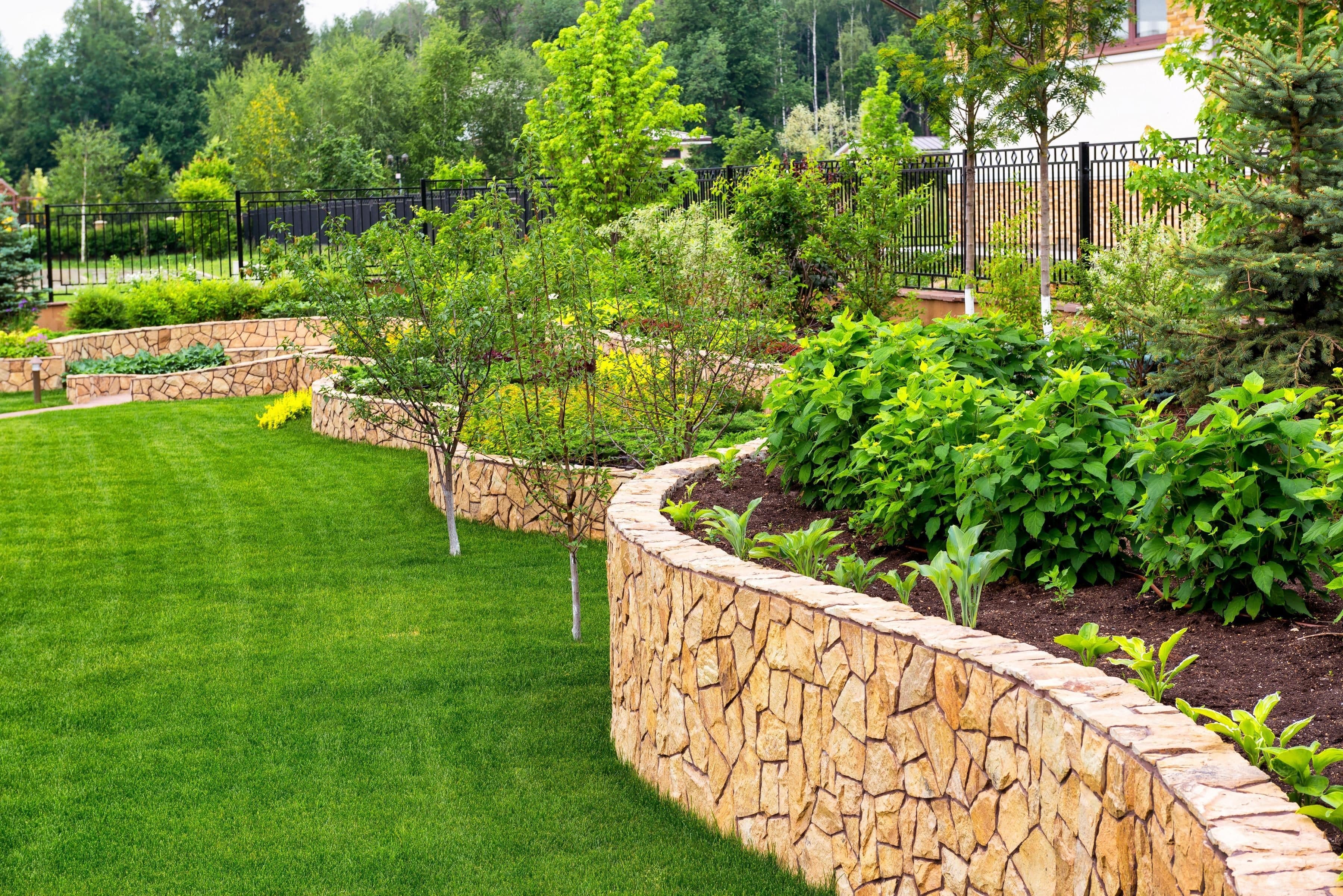 We are very happy with the service given to us by Extreme Landscape. Their workers were prompt, courteous, and hard-working as they restored our backyard with the construction of a flagstone patio and re-sodded our lawn. From planning to completion, we were very pleased with the work of Darren and his experienced crew. Thank you for a great looking patio and yard! -
John and Lisa, Keller TX
Extreme Landscape Construction did a terrific job completing our large construction assignment. The outdoor grill and stonework looks great.  In addition, the patterned concrete work they completed in our driveway, path and covered patios looks fantastic. The attention to detail was great. Darren did a wonderful job overseeing the entire project and we appreciated his thoroughness and his ability to manage the entire scope of our large project.
Thanks, Megan,  Arlington TX
The project with our retaining wall was top notch. Final project turned out great! -
Paul, Grandbury TX
Excellent experience, Darren came up with a design that covered everything I was looking for. His crew was professional and hardworking. Darren followed up on everything. Could not be more pleased. -
Jack and Christy, Fort Worth TX
Great job. Professional and courteous service. Fair price for the outdoor kitchen area. -
Casey and Sarah, NRH TX
GREAT!! Very quick to respond to my needs. On time every day and completed project in the estimated time frame. I would recommend these guys!! -
Tracy, Southlake TX
They gave us an estimate very quickly and had very helpful ideas for our retaining wall. Their estimate was very reasonable compared to another company. The work was done very quickly, and the workers were very courteous and efficient. When we decided to add more stone work to our flower beds they accommodated us and did a great job. We are very glad that we found this company and highly recommend them. -
Jason, Bedford
With having an extremely challenging project and little room to work, Darren's crew was able to tear out our old retaining wall and replace it with a beautiful stone wall that I'm sure will last for ages.  His crew was extremely clean and he followed through on his statement of not even knowing they were there when it was all said and done.
Work aside which was superb, Darren was a fantastic communicator with explaining the job, estimated timing and made me feel very comfortable in knowing that I would get a quality wall I could depend on.
I highly recommend Darren and have already done so to a family member in need of some work. -
Cody and Jennifer of North Richland Hills
We are happy with the job Extreme Landscape Construction performed, our wall and patio look very nice and livable. They were prompt in responding to any questions or requests we had during the process from the estimate through completion. The work proceeded in a timely manner and was completed within the time frame that was provided. The work was professional from the beginning to the final clean up. They took the time to clean up little details that I had not even noticed myself. Overall we are very satisfied with the work and would use them again if we have future projects of this nature. -
Siu K in Arlington, TX
Great work! Tons of compliments! -
Robie S. in Arlington, TX
At first I thought they were a little expensive, but when I saw what they did, I realized I got my moneys worth. Job well done -
Renae H. in Fort Worth, TX
The work was done quickly and well -
Judy S. in Bedford, TX
Replaced and existing tie wall with stone and mortar. The company was very cooperative with scheduling around an out of town trip and did the demolition and construction in one day. -
Charles P. in North Richland Hills, TX
Darren took the time to listen to my concerns and explain my options for the retaining wall. He came up with a great solution to deal with a tree that is in an awkward place. The wall looks much better than I ever expected. -
homeowner in Fort Worth, TX
The job is only 70%% complete at this time, but so far I am very pleased. These guys are artists with stone! -
Ray G. in North Richland Hills, TX
Extreme Landscape did a fantastic job on my retainer wall. -
John B. in Arlington, TX
Provided an accurate and informative estimate and did excellent work. -
Marvin R. in North Richland Hills, TX
We're very pleased with our new retaining wall. The crew worked very hard and did a great job. Even the final cleanup was well done. Darren is very knowledgeable and answered all my questions and concerns. I'd be happy to use his company again. -
homeowner in Arlington, TX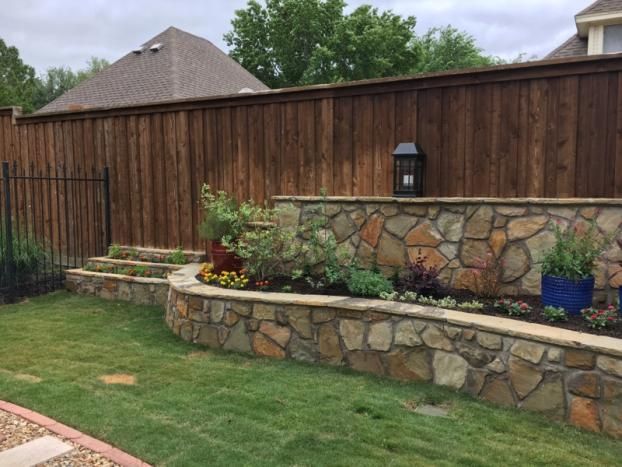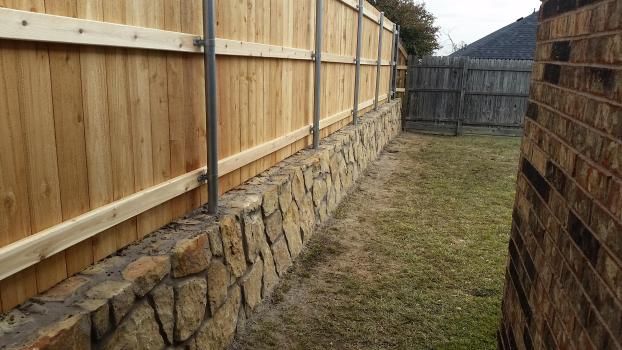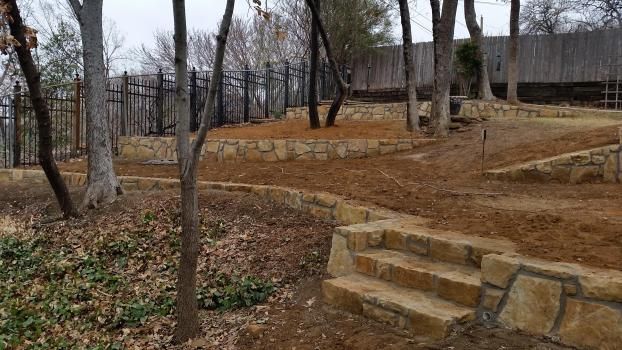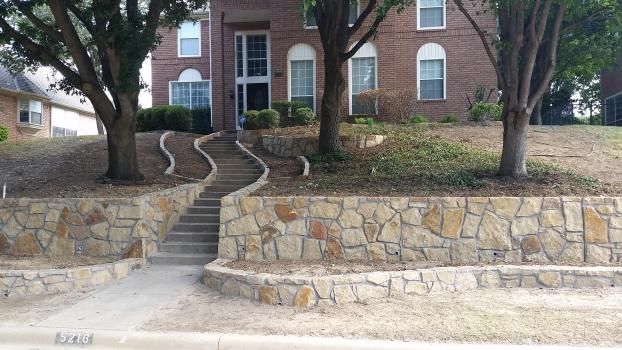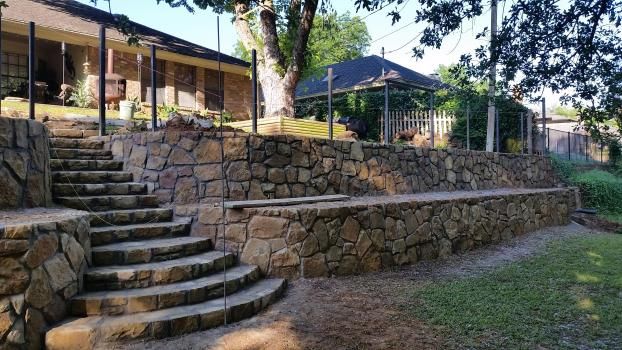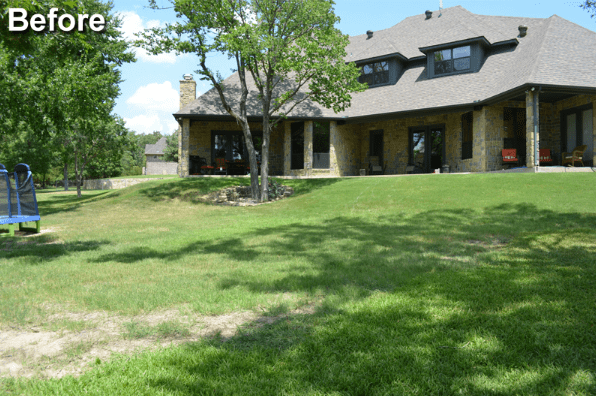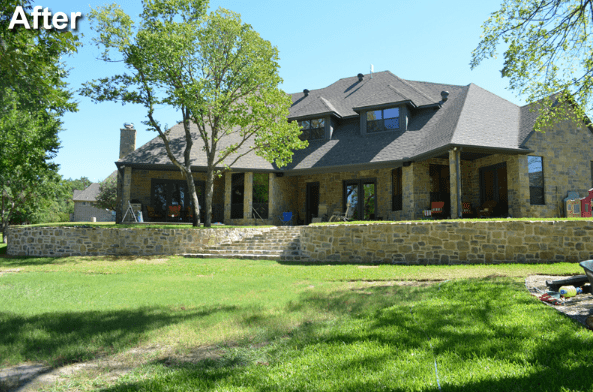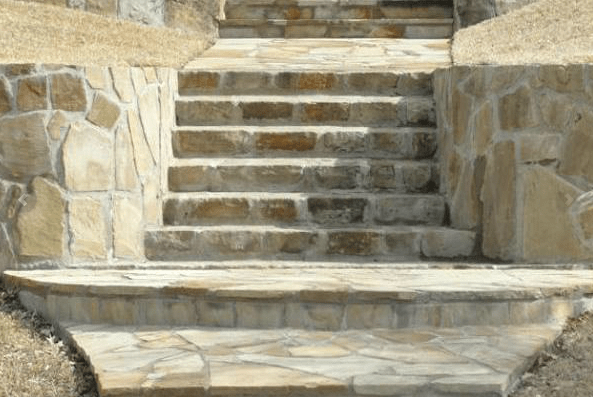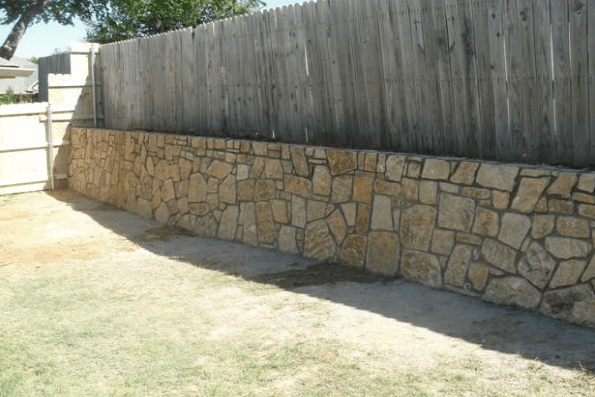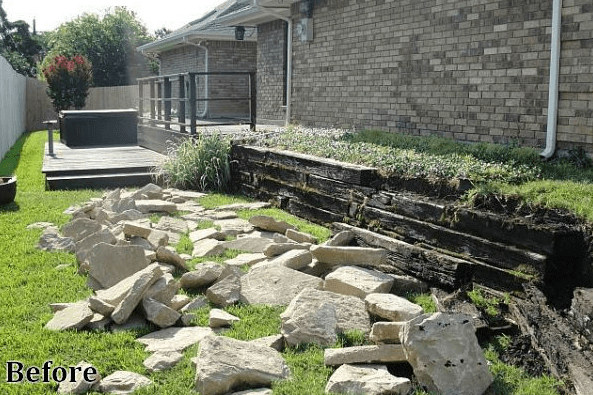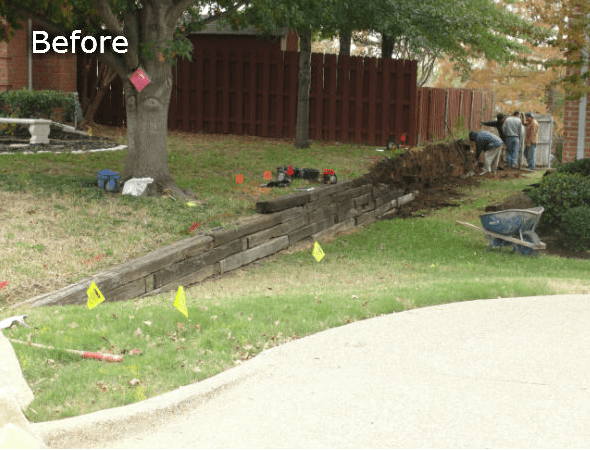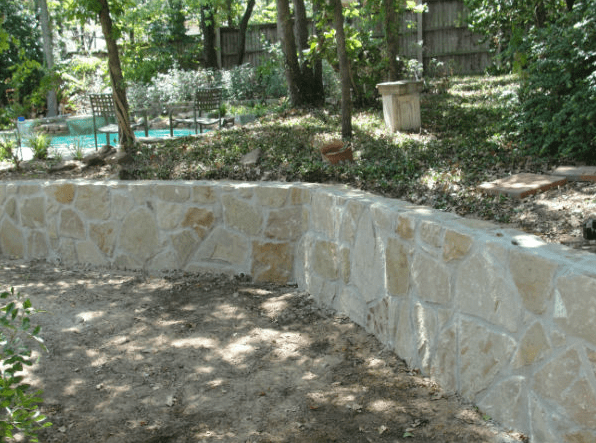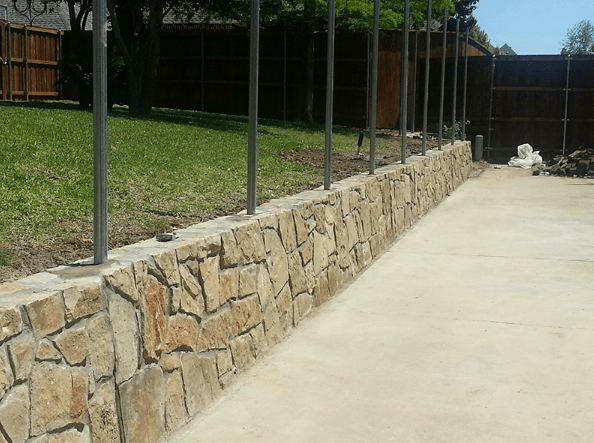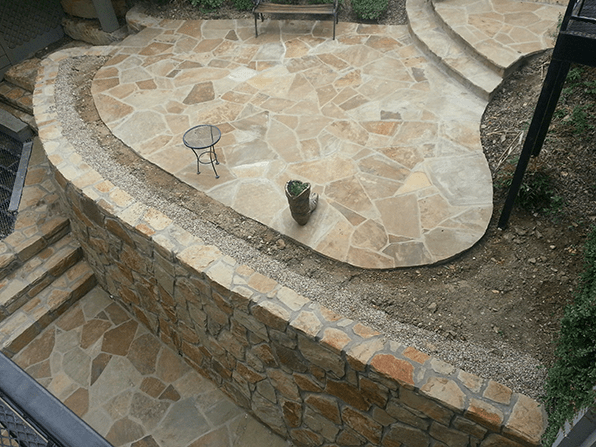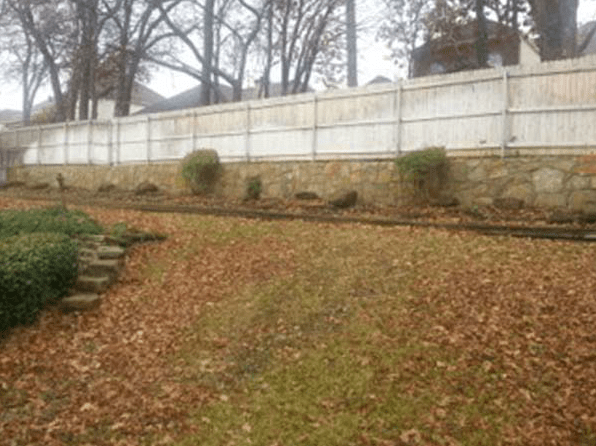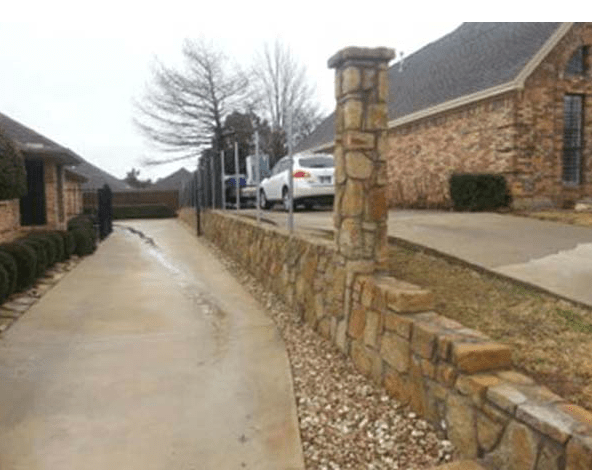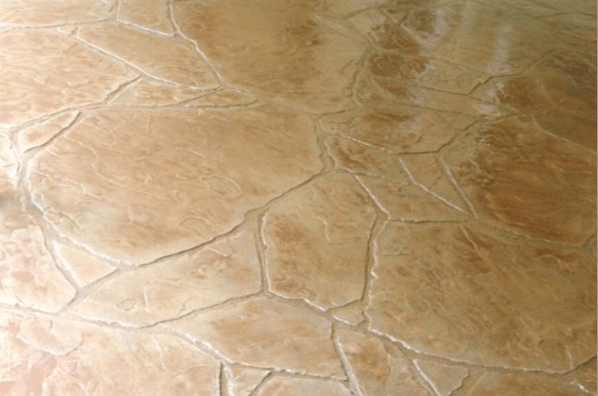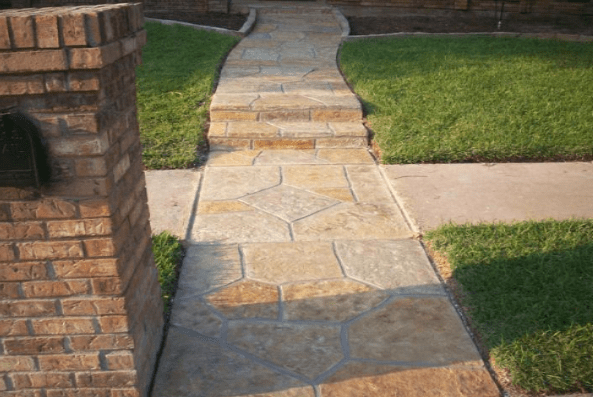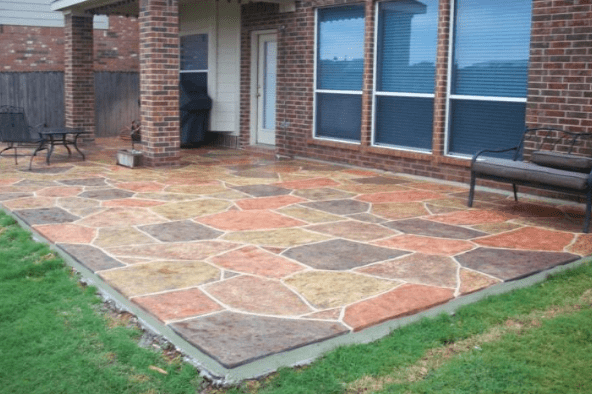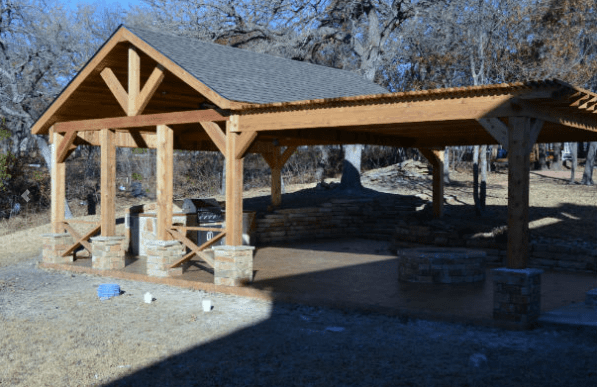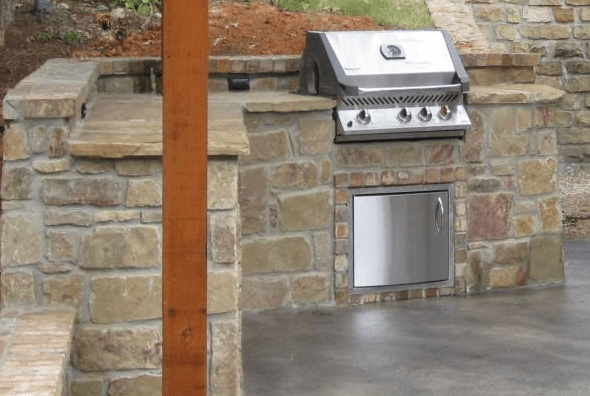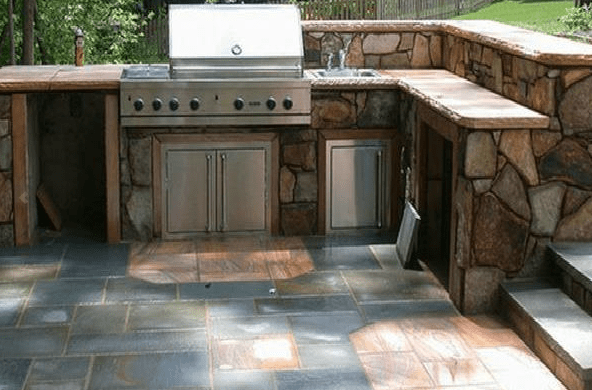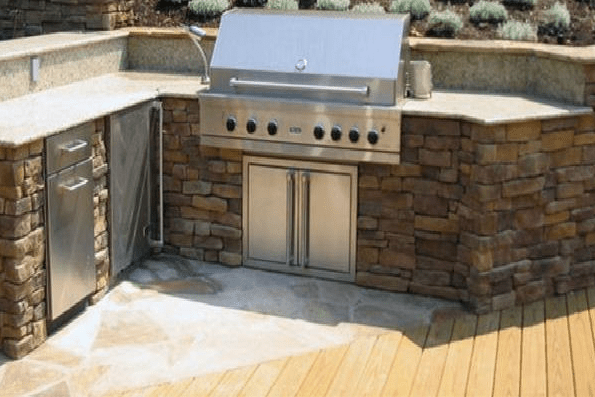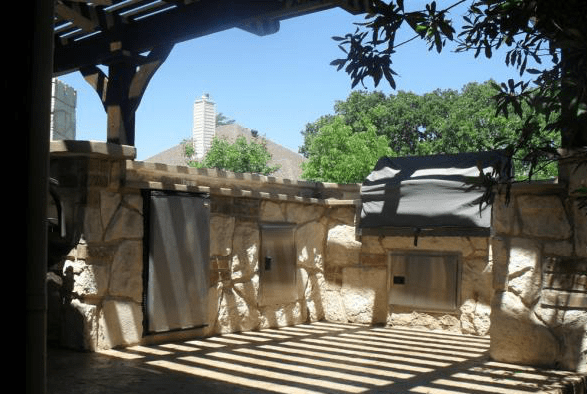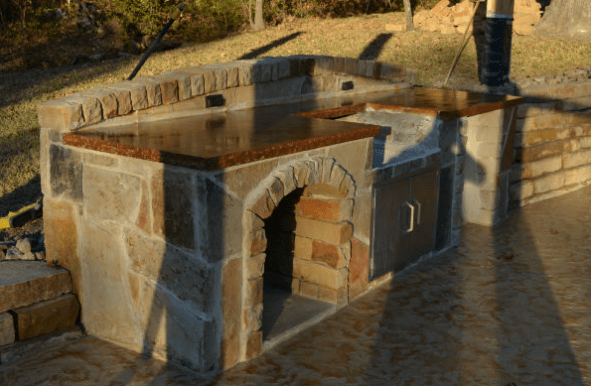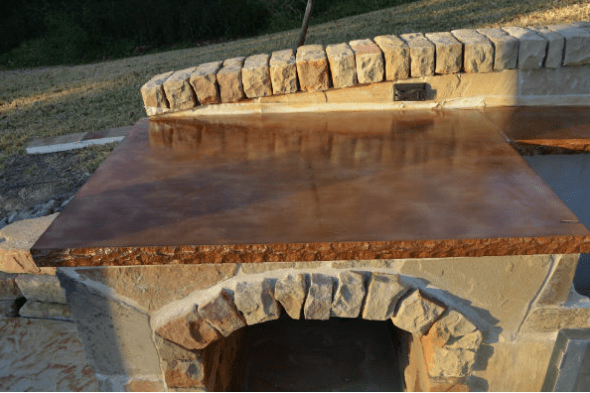 Retaining Wall with planter
I am completely amazed everyday. They were done quickly and did a great cleanup job. Thanks is not enough to express my gratitude.

Excellent excellent excellent customer service, workmanship, professional. Our new retaining wall and fences are beautiful. Such hardworking people.

Extreme Landscape is currently in the process of the 3rd job in 8 years. In every job I have been extremely pleased with the work. We first met when I hired to replace a 5-6 ft engineered wall. Excellent work, clean up, & courteous workers. I hired them again a couple of years later for a patio and stained concrete. Now Nov 2018 I contracted them for another retaining wall from the front yard around the corner and down the entire length of my property. The same team again are here and same work attitude. I highly recommend Extreme Landscape. Excellent communication and notifications with quality work, You can not ask for more.

- Stephen Passmore. 10/27/2018

They did a fantastic job!!! They were patient, and worked so hard. Five stars!!!!!!